A modern, illustrated children's read
Buy on Amazon ($12.99) | YouTube
ISBN 9781799122258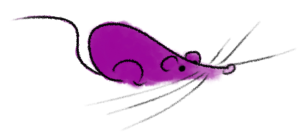 (Read here free, without pictures)
The fast track for English at any level…
A Reading Series for English Beginners & Novices, Young & Old, Native & ESL

$15.99


Starting Phonics




Book 1




ISBN 9781719906418


$9.99


Dot Dot




Book 2




ISBN 9781719901932


$9.99


See Dot




Book 3




ISBN 9781719949934


$9.99


See Dots




Book 4




ISBN 9781719950060


$9.99


Dot and Una




Book 5




ISBN 9781719950268


$9.99


Why Dot




Book 6




ISBN 9781719950343


$9.99


Dotly Dot




Book 7




ISBN 9781719950428


$9.99


Dot by Dot




Book 8




ISBN 9781719950497


$9.99


Go Dot




Book 9




ISBN 9781719950657


$49.99


Read with Dot




The Complete Series




ISBN 9781719981156
Watch the video on how to teach with these books.
By using colored text rather than illustrations or explanations, "Read with Dot" puts the focus on words themselves, leaving room for the reader's imagination and isolating reading ability specifically. Whether at home or school, "Read with Dot" is a perfect companion to help readers quickly and clearly establish a firm footing on the basic concepts of the English language: sounds, words, and patterns. Because of this method's simplicity, young students can gain an advantage before their expected reading level or catch up if classroom English teaching is too big of a challenge.
Starting with a strong foundation in phonics, the "Read with Dot" series takes beginning English readers of any age through the most basic level of reading, up through vocabulary and sentence formation. Each of the nine books in this series has different colored text, emphasizing aspects of English demonstrated at each level.
All content is digitally available online and downloadable as both simple .html files and Google Documents at: https://write.pink/subject/dot
Read more About Read with Dot
Recommended books for growing your English skill. This list includes classics by grade level, Bible translations for every purpose, and great handbooks for specific academic subjects.
Practice makes penmanship!
Download complete printable sets for this entire handwriting curriculum:
…and if you need, choose from the many Practice Sheets.

For more downloadables, videos, and teachings, visit the handwriting page: write.pink/handwriting
Learn to type at SIX years old!
The 88-Word Hanon App is a perfect place to begin! This app's typing area disables drag-and-drop, cut, paste, and auto-word-completion so that students can't cheat! Copy is still enabled so students can keep a record of their progress.
Click on the picture of the keyboard to start, download the app from GitHub.com/PinkWrite/88, or visit the 88 Typing Words page for more information: write.pink/88-typing-words